Laser / Surgical Scar Reduction In Kanpur
Laser/Surgical Scar Reduction
Laser/Surgical scar reduction is a non-invasive treatment to reduce the appearance of scars caused by surgery, acne, or other types of skin damage that requires no downtime and provides long-term results. 
Consult with the best skin doctor in Kanpur. At Dermatrichs clinic, our skin specialists use the latest surgical techniques to minimise scarring and maximise results.Our experienced skin doctor in Kanpur works with you to create a personalised treatment plan that takes into account your individual goals and needs. During the procedure, our skin specialist carefully targets the scarred area with Laser energy to break down scar tissue and stimulate collagen production.
Types of Laser Scar Treatment Procedures
All laser scar reduction treatments at Dermatrichs are performed by highly trained and experienced dermatologists in Kanpur, who prioritise patient safety and satisfaction. These procedures are performed under local anaesthesia in a professional medical setting and can be tailored to meet the individual needs of each patient.
Carbon dioxide(CO2) uses short pulses of laser energy to break down scar tissue and stimulate collagen production, resulting in a reduction of scarring. This laser treatment is effective for-
Reducing the appearance of deep scars

Remove skin cancers

Stretch marks

Fine or deep lines

Wrinkles

Skin discolouration

Sunspots

Age spots and other types of skin damage.
How long does the result last?
The result may last for 6 or months, depending on what aesthetics
concerns are treated and the patient's skin type. Our skin doctors in
Kanpur, at the Dermatrichs clinic, are some of the most trusted
cosmetic surgeons known to reduce scars safely and effectively. They will answer any questions you have before, during, and after laser
treatment. We look forward to helping you achieve your goals.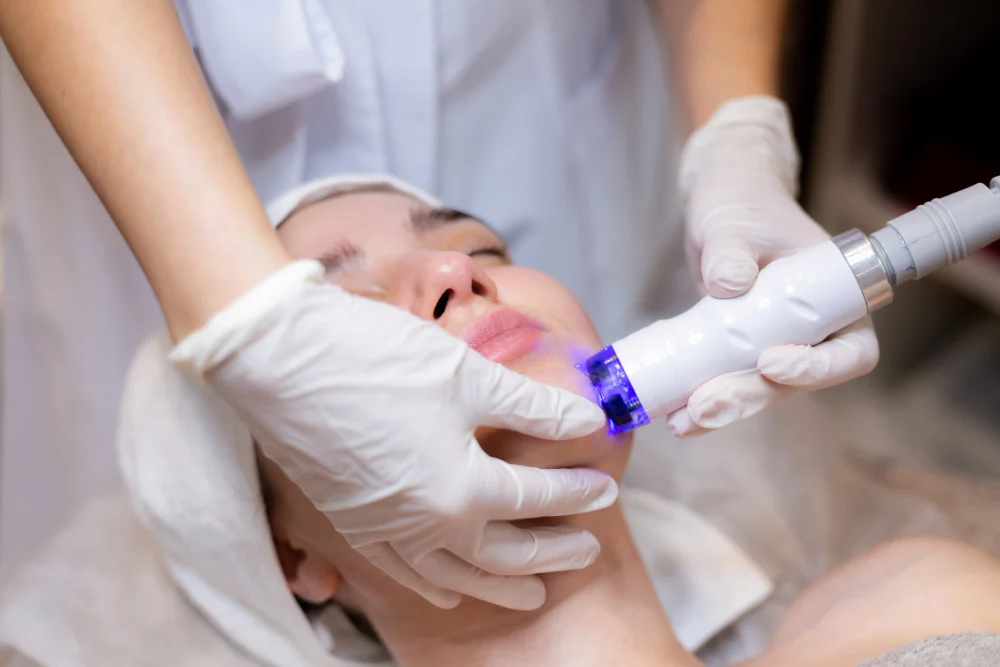 Microneedling is a minimally invasive treatment that uses tiny needles to create micro-injuries in the skin. This triggers the body's natural healing process, which helps stimulate collagen production and reduce the appearance of scars. The purpose of this treatment is to generate new collagen and skin tissue to smooth, firm and tone skin.
How long does the result last:
In general, the results last for around 3 to 5 months but the longevity of the results depends on two factors: how long new collagen lasts in your skin and degree of your skin.
If you are looking for a safe and effective way to reduce the appearance of scars, laser scar reduction or microneedling at the Dermatrichs clinic is an excellent option. Our experienced cosmetic surgeons prioritise the patient's safety and satisfaction; they will take the time to answer any questions or concerns you may have before, during, and after laser    treatment. We look forward to helping you achieve your desired results.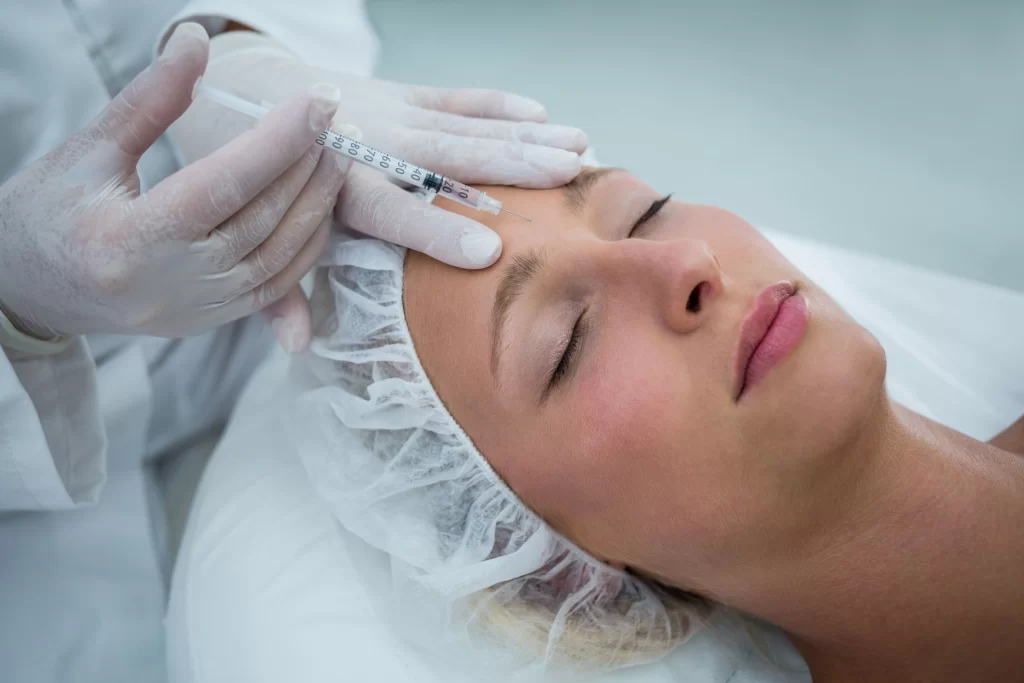 PRP facial treatments, a type of cosmetic treatment that involves injecting platelet-rich plasma into the skin of the face to improve the texture, tone, reduce the wrinkles and promote the growth of new collagen. PRP is a component of blood that contains growth factors and other proteins that can promote healing.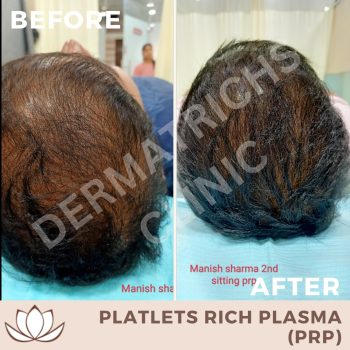 How long does the result last?
Depending on the overall skin quality of each patient, the result can last for around 6 to 12 months and the results typically are visible within a few weeks and continue to improve over time. Schedule an appointment with our experienced skin doctors in Kanpur at Dermatrichs to get the flawless glowing skin you desire.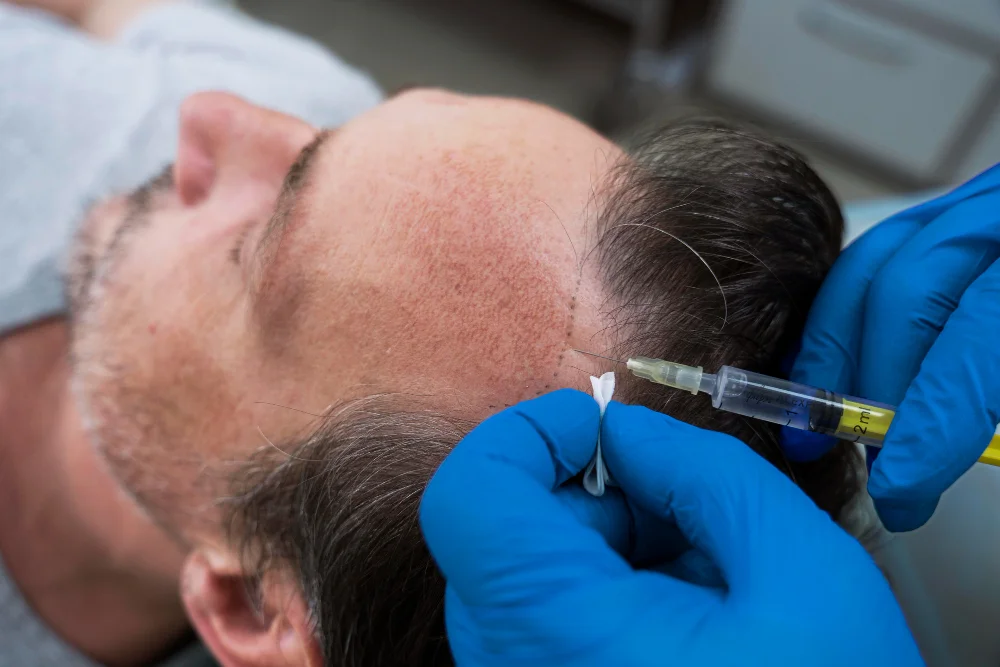 How to prepare before laser/surgical treatment
Before laser treatment, dermatologists at Dermatrichs recommend to avoid sun exposure and tanning for at least one week prior.
Avoid perfumes, deodorants and other potential irritants in the treatment area.
Additionally, certain medications and skincare products may need to be avoided before your laser treatment in order to reduce the risk of side effects or complications.
Your laser specialist will provide comprehensive pre-treatment instructions during your initial consultation, make sure to follow it diligently.
What to expect from Laser Treatments in Kanpur Near Me
Laser treatments are usually performed over multiple sessions. During each session, our trained skin specialist in Kanpur at Dermatrichs will carefully target the scarred area with laser energy.
The Laser energy is designed to break down scar tissue and stimulate collagen production. Depending on the type and severity of the scars being treated, laser treatment can take anywhere from 1-3 sessions to achieve the desired effect. Laser treatments are generally well-tolerated, but you may experience some mild redness and swelling following treatment.
If you have any questions or concerns about laser or surgical scar reduction services at Dermatrichs Clinic, please do not hesitate to contact our skin doctor in Kanpur near me. Our expert dermatologist in Kanpur looks forward to helping you achieve your desired results.
Frequently Asked Questions